Asda: Using VideoCX to bring retail customers into the C-suite


Thanks to existing CX data, a high-level understanding of customer challenges and preferences was already available. However, Asda needed VideoCX to add depth, emotion and authenticity to their feedback to reveal the "why" behind shoppers' perceptions and opinions.

In no time, Asda was able to add a qualitative lens to quantitative scores by integrating video questions into their existing CX program, enabling the collection of self-recorded video feedback from customers. Next, the VideoCX platform enabled Asda to dig into this rich feedback with automated analytics and editing tools, making video insight fast, scalable and shareable.
A real taste of the customer experience
Stacking up authentic customer stories

Making video an ongoing CX solution


Asda is one of Europe's leading retailers, serving up groceries to the British public since the 1960s. Part of the Walmart family, Asda's full range of services now encompasses everything from food produce to household goods, financial services and everything between.

Asda's mission to help shoppers 'Save Money and Live Better' underpins its approach to business. So, when the retail giant wanted to gain a deeper understanding of the 18 million customers who shop in its stores every week, they turned to VideoCX by Voxpopme.
By enhancing their existing CX surveys with video-first feedback, Asda opened up the aisle for genuine shopper stories and provide a more engaging, human communication experience for their customers. Invites via web intercepts, emails, SMS and till receipts engaged online and in-store customers, capturing videos from a multitude of customer devices.
Each response was auto-uploaded to the VideoCX portal, where it was instantly transcribed, time-coded and sentiment scored within the hour. Thanks to the depth of each video and advanced analytics, nine core themes emerged amongst the hundreds of videos captured. Using the platform's Showreel Generator, these were turned into short, impactful showreels of actionable insight designed to engage internal stakeholders with powerful stories.
This new-found insight enabled Asda's senior team to keep their 165,000 dedicated colleagues focused on delivering exceptional customer experiences across all touchpoints.
The simplicity of replacing text open-ends with video open-ends in their existing CX program enables Asda to continually marry the best of CX data with the undeniable power of video.

Making video an integral part of their ongoing customer experience program means Asda maintains a human element in all of their data and continues to take real customers into the boardroom every week.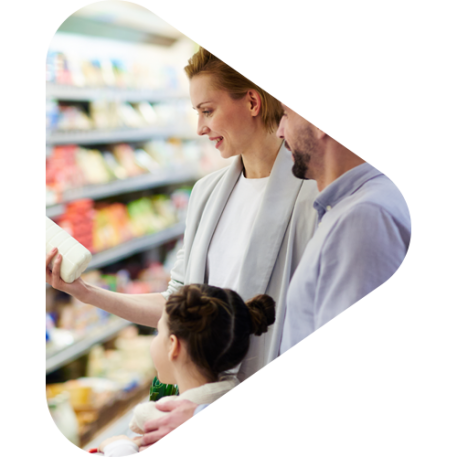 Asda had long believed in the power of customer feedback with numerous surveys gathering statistics about millions of individual customer experiences annually. However, to truly understand their customers, the customer insight team wanted to go beyond typical survey responses and see the stories behind their scores by integrating video into their CX program.
VideoCX offered Asda a real taste of the shopper's experience through its end-to-end video insight platform.
Looking to bring your CX program to life?
Book your VideoCX demo using the form on this page to get started...